Iowa pork producers coping with storm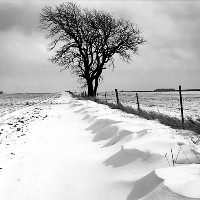 Iowa pork producers are currently dealing with the loss of power and other problems from this weekend's winter storm, but the situation for many could worsen if electrical service isn't restored soon.
According to data from the Iowa Pork Producers Association (IPPA) the counties of Chickasaw, Howard, Tama and Washington are among the harder hit areas for pork producers.
Many of the farmers are without power and have been forced to use generators to protect their livestock and keep their operations running.
Electric service

However, the producers added they will need electric service soon. The generators will help as long as they can get additional fuel when necessary.
They also will need electrical service returned to local feed mills so they can continue feeding their pigs. Being able to continue supplying water to the livestock without electricity is another concern.
The state of Iowa is offering assistance to livestock producers and others in the agriculture sector hit hard by the storm.
Blasts of snow

If the current situation isn't bad enough, forecasters say another blast of snow and ice could hit the state later this week.
So far, one producer reported that the roofs of three of his pig buildings collapsed from the weight of the ice and snow, but the animals in the buildings have been safely moved.
Another reported the loss of one animal when the roof of one of his finishing buildings collapsed.
Related website:
• Iowa Pork Producers Association (IPPA)

For the latest pig news, subscribe here