Illegally produced pork may hit UK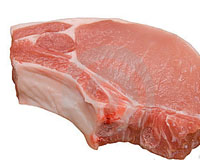 The majority of EU countries are likely to miss the deadline to meet new pig welfare legislation, which could mean illegally produced pork entering the UK according to a report published by BPEX.
Legislation imposing a partial ban on the use of sow stalls in the rest of the EU comes into force in January 2013 – more than 10 years after the UK completely banned their use to raise animal welfare standards.
Few, if any, EU Member States will be fully-compliant with the legislation and it is acknowledged that a considerable proportion of pig producers in those countries have not yet moved to a welfare-friendly pig production system.
BPEX believes non-compliant, illegally produced pork will inevitably enter the UK if strong measures are not taken. It is calling for retailers and major foodservice companies to ensure all imports come from suppliers who produce to high welfare schemes such as Red Tractor or equivalent.
BPEX Chairman Stewart Houston said: "It is more than likely that many pig enterprises throughout the EU will fail to move to full compliance with these higher welfare standards, which incidentally still fall short of the standards adopted by UK pig farmers.
"So there is every chance that pork produced to lower welfare standards will continue to be imported into the UK illegally.
"This is clearly unacceptable for consumers and will also prolong the competitive disadvantage under which the UK pig industry has operated since 1999.
"The only way to ensure significant amounts of illegally produced pork are not imported is for major retailer and food service companies to insist, and check, that all produce is fully traceable and meets UK or the new EU standards."
In the longer term the changes in legislation are likely to lead to reduced pork production across Europe.
BPEX is encouraging retailers and food service business to create dedicated supply chains to ensure security of supply of high welfare, legally compliant pork.
The BPEX report provides details of the state of readiness to comply with the legislation across European pork producing countries.
The European Commission stated earlier this year that it does not propose any derogation to any Member State. While Member States are primarily responsible for implementing the new EU legislation, the inspection service of the European Commission Health and Consumers Directorate General, through its Food and Veterinary Office, regularly carries out audits in Member States to assess the implementation of legislation.
BPEX Imports Report: An Analysis of UK Pork and Pork Products Import Trade, with implications from 2013 of the EU partial sow stall ban
– is available online,
click here.