Hundreds of kilos of foul odour pork meat seized in Philippines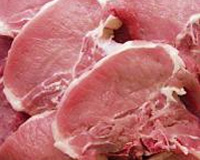 In the capital city Manila, city veterinary officials seized 400 kilos of pig meat in the Divisoria district. It was hoped that the meat would slip by authorities and that it would be sold to consumers.
The officials received a tip that the 400 kilos of foul odour pork meat was being transported to a market.
Reports stated that the pork meat was intended to be mixed with fresh meat and sold at the market.
The pork meat was seized from a pedicab, the driver stated that he was instructed to deliver the meat to Divisoria Market. No further details have been revealed regarding who is responsible for the meat.
Dr. Hector Dimaculangan of the city veterinary office has stated that more such cases are expected since the demand for pork meat during the Christmas season will likely increase.