Hog breeders in Philippines want help from officials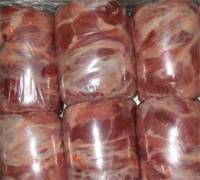 The hog breeders have stated that they are experiencing losses because of uncontrolled frozen meat imports into the Philippines. The breeders have complained to the Department of Agriculture (DA) and are asking for help so that the issue is dealt with.
The breeders expressed concern and said that increasing costs of feeds and the inundated inflow of frozen meat in the market dampened demand for local meat and lowered farm gate prices, despite retail prices rising.
The concern regarding the uncontrolled inflow of meat products, particularly offal, jowls and skin, became apparent at the Pig Summit and National Hog Raisers' Congress in Cebu last month where Agriculture Secretary Proceso J. Alcala said government could not prevent its entry beyond the minimum access volume (MAV) implemented by the World Trade Organization (WTO) so long as they pay a higher tariff.
Philippine producers are urging for this practice to come to a halt, and asked for safeguards to keep them from becoming insolvent.