Health issues key in latest issue of Pig Progress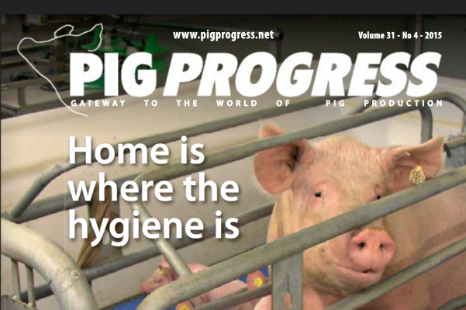 With attention on African Swine Fever, an antimicrobial compendium and avoiding cross-contamination, it is safe to say that the latest issue of Pig Progress has a strong focus on health.
Prof Dr Iwona Markowska-Daniel from the National Veterinary Research Institute in Pulawy, Poland, gave a close insight into the experiences of Poland with African Swine Fever. The virus was found in wild boars in Poland in February 2014 and although new reports are still made in this area, the virus has not spread geographically. What did the Polish do to achieve that; read about it on pages 22-24?
[([002_rb-image-1757787.jpeg]:inzetgroot)]
For pork producers, one way of getting rid of (bacterial) infections is using antibiotics. The debate around the reduction of antibiotics usually goes quite deeply and technically and involves a lot of scientific terms. Regular contributor and veterinarian David Burch produced a very nice article involving everything there is to know to get a better grip on all the discussions around antibiotics – flick to pages 26-29 to read more.
[([003_rb-image-1757788.jpeg]:inzetgroot)]
One way of not being (very) dependent on antibiotics is by avoiding that pathogens contaminate the pigs in the first place. Exactly this thought was the basis of MS Schippers Hy-Care system – a totally new idea of setting up a pig farm. A very first prototype can be seen in the south of the Netherlands, and Pig Progress went to take a look, see the result on pages 18-21.
[([004_rb-image-1757789.jpeg]:inzetgroot)]
Other articles focus on how pigs react to human behaviour, the effect of using bovine colostrum in piglets and how melons provide a feed ingredient for piglets. This is all complemented with a preview for the upcoming World Pork Expo, columns by John Gadd and Dr Casey Bradley.