Hawaiian pork product recall: Listeria monocytogenes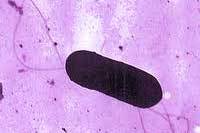 The United States Department of Agriculture's Food Safety and Inspection service (USDA:FSIS) discovered during a routine sampling evidence of Listeria contamination in a pork product distributed to retailers in Hawaii.
Keoki's Lau Lau of Honolulu has issued a recall 400 pounds (181.4 kg) of their 'Keoki's Brand of Kalau Pork'.
The recall specifically pertains to the ready-to-eat tubes of Keoki's Kalau Brand Pork.
Listeria monocytogenes is a viral infection inducing afever, muscle ache and sometimes gastrointestinal symptoms.
For more information about the disease and how to deal with Listerosis please go to the USDA:FSIS website