Germany: no entry to GlobalGap for pork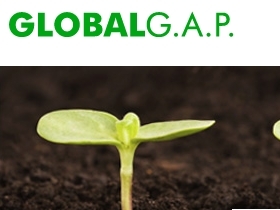 The German organisation for testmarking food (Qualität und Sicherheit, QS) does not feel like joining the international pork production guidelines of GlobalGap for the moment, spokesperson Robert Römer told the Dutch agricultural newspaper Agrarisch Dagblad.
"At this moment, GlobalGap is absolutely no issue in the German industry," Römer said. "The German supermarkets do not ask for it either."
He added that this could change in case there will be demand to GlobalGap.
Fruit and vegetable market
QS did have the fruit and vegetable production industry lined up with GlobalGap practice guidelines. Römer explains this because 'this is a much more international market.'
In Germany, the meat market is more regionally oriented – hence the demand to the GlobalGap good practice guidelines would be less as well.
Vion
In the Netherlands, one of Germany's main trade partners when it comes down to pig an pork trade, food company Vion has expressed not to be happy with the German policy. Marc van der Lee, director of communication, said: "In the international meat trade, GlobalGap has increasingly become a requirement and continues to become more important. There is a problem once not all our pigs meet these demands."
Related websites:
• Vion
• GlobalGap
• QS©©©
• Agrarisch Dagblad©(in Dutch)