German training pig farm Futterkamp adds finisher house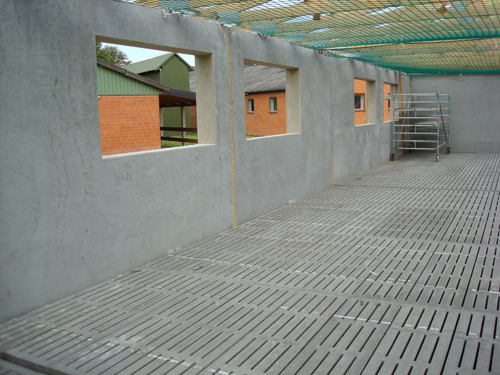 Well-known German trial and education farm Futterkamp, in Blekendorf, in the state of Schleswig-Holstein, Germany, is about to open a brand new house for finishers.
The new pig house will be able to be occupied by 1,400 pigs. The complex will be equipped with the Nedap Velos Sorting system with individual animal recognition. The farm's previous finisher complex will be turned into a sectiion for 750 growers.
Both farm complexes will used for education purposes and complete the total complex, which already has 380 sow places as well as a 1,300-place nursery.
Wolfgang Stapelfeldt, chairman of the German Pig Production Committee, said: "For the industry, this innovative new complex as well as the transformation of the old building to a grower house, are great additions to what the Chamber of Agriculture has to offer."
The construction works have been possible through federal grants from Germany as well as the European Regional Development Fund (ERDF).
Dr Eckhard Boll, head of Futterkamp, said: "The building of this new complex, funded by public money, will clearly increase the training and qualification in our education."
The picture shows the official opening of the complex – first animals are expected at February 14, 2012.