German test confirms energy efficiency of Spotmix II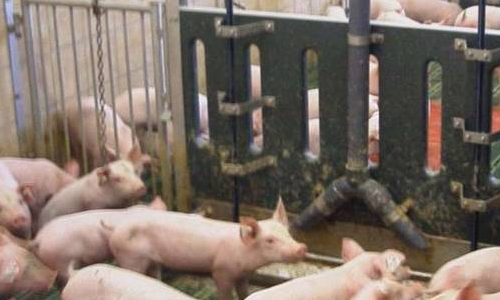 Recent tests by the German Agricultural Society (DLG) have confirmed that the new generation of Spotmix multiphase feeding system, by Austrian livestock equipment company Schauer, is up to 30% energy efficient.
The results of an older KTBL study on the energy efficiency of feeding systems in farming were originally not too favourable in terms of electricity consumption for the Spotmix multiphase feeding system, with 18 Wh per kg of feed distributed.
Necessary operating times
In the meantime and since the launch of Spotmix II with the 2-scale weighing system, it has been possible to reduce the necessary operating times by up to 30%, which has also been confirmed in a recently conducted DLG focus test on energy consumption.
The results out of the DLG Focustest showed, that the energy consuption could be reduced to 11.5 Wh/kg or 3 kW/pig (for the whole duration of the fattening periode to 110 kg or a total feed consuption of 228 kg).
Taking into consideration the necessary energy consumption in absolute figures it is to be noted that total electricity consumption costs amount to approximately €0.15 for the feeding of a piglet in the rearing phase and €0.50 to €0.60 for the entire fattening period for a fattening pig.
On the other hand, there are also field results of up to 500 g daily weight gain in piglet rearing and fattening results of up to 900 g with good carcass quality. Without wishing to play down the subject of energy consumption, it can be seen that in absolute terms it is not as significant as the many benefits of the Spotmix multiphase feeding system.
Related websites:
• German Agricultural Society (DLG)
• Schauer