Genetiporc forms swine genetic alliance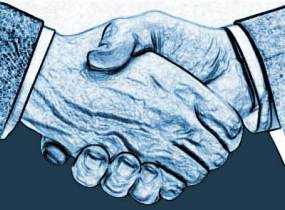 Swine genetic companies Genetiporc and Designed Genetics Inc. (DGI), have announced a new strategic alliance aimed at marketing their respective products and programs in targeted Canadian, US, and International markets.
The relationship provides both organisations with improved market access while remaining independently owned and directed. Genetiporc and Designed Genetics' customers will benefit from a broader range of products, improved customer service, and enhanced technical support.
Genetiporc, based in Quebec, believes this strategic alliance is a positive step consistent with its development strategy. Genetiporc customers will now have access to a broader range of specialised sire lines to complement their maternal and terminal sire programs.
Genetiporc specialises in the production, selection and distribution of breeding stock with superior genetics and health status, thereby ensuring consistent, high-volume supply from a single source. Genetiporc is currently doing business in Canada, United States, Mexico, Dominican Republic, Guatemala, Panama, Chile, Colombia, Brazil, China and the Philippines.©©©©©
Designed Genetics, based in Manitoba, specialises in the development of Duroc terminal sires and with over 900 purebred Duroc sows in production has evolved into North America's largest purebred Duroc boar provider. Having built strong brand recognition for its sire lines, this alliance now allows Designed Genetics to diversify the products it sells by marketing Genetiporc's highly respected maternal lines to its many customers domestically and internationally.
Designed Genetics has specialised in the advancement of Duroc genetics since 1986. Over this time, DGI Durocs have earned a reputation for siring fast growing, efficient, robust, full value pigs with exceptional meat quality characteristics. As a specialized sire line company Designed Genetics' commitment and focus on Duroc development has helped bring international recognition to the value and importance of the breed.
Related website
• Genetiporc
• Designed Genetics Inc