FSIS: Revised list of plants eligible for pork export to Russia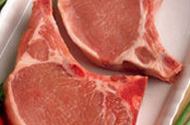 In light of Russia's announcement that it is lifting a months-long ban of U.S. pork products, Food Safety and Inspection Service (FSIS) has published a revised list of plants eligible to export pork and pork products to Russia.
©
Under these requirements, eligible pork and pork byproducts must be produced under an approved Agricultural Marketing Service (AMS)©Export Verification (EV) program for pork to Russia to ensure that Russia's tetracycline and microbiological standards are being met.
©
There remains a discrepancy between the FSIS list of eligible cold storage plants and those cold storage plants listed by Russia.© Please note that in order to be eligible to export pork to Russia, the cold storage plant must be listed on the FSIS website.© FSIS and AMS are requiring any establishment©handling unpackaged product©conduct microbiological testing because of the potential for contamination.
©
©