François Hollande opens SPACE trade show in Rennes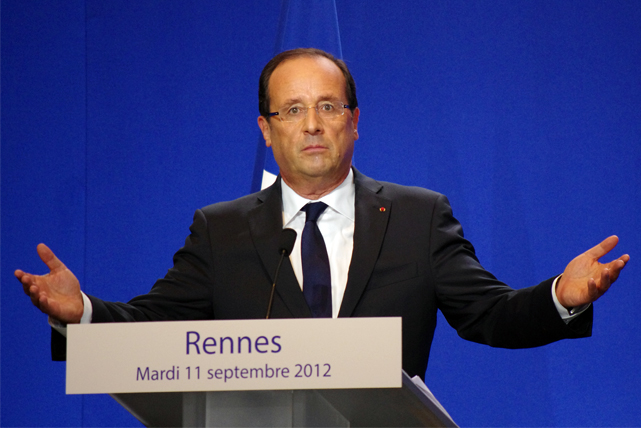 President François Hollande inaugurated the 26th edition of SPACE in Rennes, France. After passing through the exhibition halls to meet the exhibitors, the President was welcomed by SPACE; organisers of the trade show, and representatives of Brittany; France's foremost agricultural region.
In his speech inaugurating the trade show, Hollande assured the public that he knew the difficulties farmers faced, especially concerning the price of raw materials, "which calls for a rapid and sustainable response."
Action plan imminent
The President used the occasion to announce his three-tiered-plan of action, that proposes solutions aimed at national, European, and international agriculutural problems. The plan has been submitted to the regional presidents and the council of Ministers: "The State shall coordinate its actions with the regions; and it is they that shall lead economic development and training."
Hollande, in response to a query from Jean-Michel Lemetayer on the burdens of labour costs, reaffirmed his election promise to honour the social contract.
When asked about the scheduling of when the reforms will be passed, Hollande estimated that "[the] decisions will be made before the end of the year, to be implemented early next year."