Formulating in the absence of phytate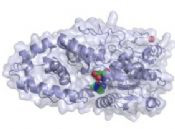 Barentz Raw Materials in cooperation with AB Vista organised a mini symposium on 3 November with phytase as the main subject in Eindhoven, the Netherlands. The seminar was a short summary of the International Phytase Summit, recently held in Washington, DC.
The
International Phytase Summit
was sponsored by AB Vista and one remarkable conclusion from this symposium was the conclusion that globally $2 billion in feed costs is saved by using phytase in animal feeds for releasing phosphorous from innate plant phytate.
©
It is expected another $2 billion is to be saved through further improvements of the enzyme and additional benefits of phytase on animal performance.
©
Phytate assays
Dr Mike Bedford, research director at AB Vista, elaborated on the absence of proper phytate assays in global animal nutrition. Apparently phytate is only assayed in the Netherlands.
"Can we afford not to measure the substrate when using phytase enzyme?" he questioned the audience.
There is a lot of difference in potency between phytase enzymes that are on the market. Equal FTU dosing does not mean equal phytate destroyed. There is a difference between IP6 and IP3 phytate in the number of phosphorous molecules released.
©
Current efficacy of phytase is measured at pH 5.5, while the performance of phytase is most relevant at pH 3. "Current assays are useful for quality control, but not for bio-efficacy," Bedford concluded.
©
Phytate is also an anti-nutrient. If destroyed, performance of the animal will improve. This way the phytase enzyme also is an performance enhancer. "Future assays may hold biological and economic relevance as well," Bedford said.
©
In poultry it is therefore relevant to keep the feed longer in the acidic environment of the proventriculus/gizzard where the phytase does is job best. To achieve this coarse grinding of the feed materials is better than fine grinding.
©
Feed factors
Jan Dirk van der Klis discussed dietary factors affecting phytase activity. The source of phytate and phytate availability is one of the items that influences phytase efficacy.
From the IPS conference it was concluded that phytase works best in an environment with IP6 and IP5 phytase.
Van der Klis also stressed the importance of the Ca/P ratio in the diet, where high calcium has a direct effect on the efficacy of phytase. High Ca reduces phytate solubility and thus phytase activity.
©
The phytate location is also of importance since it affects the ability of phytase and phytate to interact. Phytate can be located within cell walls and protein structures. In corn it is for more than 80% located in the corn germ. In wheat phytate is located in the aleurone layer.
©
Van der Klis posed the question: "Does access to phytate require supplementary enzyme activities?" Supplementary enzymes can improve phytase efficacy if they open up cell walls. However is endogenous phytase present in the plant, then added phytase has little effect. "This occurs mostly in mash feed, since heating destroys endogenous plant phytase and then supplemented phytase can access the phytate," he said.
©
"Dietary factors affect the efficacy of phytases. The better we understand those factors the better we can formulate our diets," Van der Klis ends.
©
Phytate free nutrition
Hadden Graham, technical director at AB Vista, talk about superdosing of phytase. "We see increasing economic return and better animal performance with phytase superdosing," he said.
Phytate has an intrinsic problem, because it is a direct gut irritant, a chelator of minerals and mineral co-factors. It also reduces solubility of nutrients and has a negative effect on immunity. "IP6 and IP5 are the nuisance. Once these are off, than the phytate is soluble and causes fewer problems," Graham said.
©
Trials have been performed with superdosing of phytase, meaning adding e.g. five times the regular dose of phytase to the feed. A trial at the University of Leeds showed that with superdosing in weaned pigs 650 grams of weight gain was achieved in 20 days.
©
A university trial in the US showed that superdosing phytase maintained performance of weaned pigs when fed a lower cost diet.
©
Graham concluded that for superdosing a minimum of 1,000 U/kg at pH3 needs to be supplied. "And avoid coated enzymes, because we want the phytase to be released as early as possible," he added.
©
Phytase in LP programming
"With the current knowledge there is a conflict between linear programming principles and phytase effects," said Rob ten Doeschate, technical manager at AB Vista.."LP is based on linear principles. If you double the volume of an ingredients you the double volume of nutrients. The matrix values of phytase, however, are not linear."
The additional contribution of phosphorous from phytate is depending on the phytate level of the other raw materials and the interaction between phytase and other pro-nutrients. Furthermore, phytase can only supply the promised nutrients if there is enough phytate and if this phytate is sensitive to enzymatic degradation.
©
Few researchers value phytase in terms of energy, despite being it a precursor for energy release from plant materials. "If the price of energy goes up, the value of phytase also increases," Ten Doeschate said.
©
"Right now there is insufficient data to really optimise phytase in the feed matrix," Ten Doeschate concluded.
©
More information on the first International Phytase Summit can be found at
www.IPS2010.com
©
**For people who are interested in the topic, the conference 'Formulating in the absence of phytate' will be held at EuroTier, on Wednesday 17th November 2010. Location is the Convention Centre, Exhibition Grounds, Hanover; the event will start at 4 pm.
©