FMD high risk areas in Bulgaria reduced by EC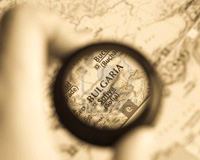 Some areas in Bulgaria have been affected by Foot-and-Mouth disease, the European Commission stated that the areas in Bulgaria under restriction will be reduced.
The decision by the European Commission was made on 1 March. FMD was first detected in a wild boar at the end of 2010 in the region of Burgas in south east Bulgaria (near Turkey border).
The Commission identified high- and low-risk areas in Commission Decision 2011/44/EC and also prohibited the dispatch of animals which are prone to FMD from these areas and the dispatch of products derived from susceptible animals from the high-risk area.
Reduction in high risk areas
There have been no new outbreaks reported since 31 Jan 2011. The size of the high-risk area will be reduced to 2 municipalities (Malko Tarnovo and Tsarevo) and the low-risk area willinclude the 3 surrounding municipalities of the Burgas region.