Financial support for Manitoba's hog producers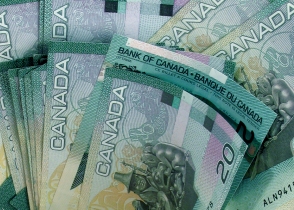 Manitoba's hog producers will now have access to a Targeted Advance Payment (TAP) under the AgriStability program, Federal Agriculture and Agri-Food Minister Gerry Ritz and Manitoba Agriculture, Food and Rural Initiatives Minister Rosann Wowchuk have announced.
"We are working closely with the province to deliver this much needed cash flow to Manitoba's hog farmers," said Minister Ritz.
©
Through the TAP program, approximately 277 eligible producers will have access to more than $37 million in funding. The average advance would be in the range of $136,000.
©
"Challenging circumstances throughout this year including high feed prices, a strong Canadian dollar, the COOL regulation in the US and the false connection to the H1N1 flu have created tight market conditions and financial hardship for many hog producers," said Minister Wowchuk. "In response to industry requests, this federal-provincial program has been implemented to address urgent issues and this advance will provide immediate financial assistance now when producers need it the most."
©
Criteria for the TAP program include:
• producers can access 60% of their Agri-Stability payment if their fiscal year end is on or before July 31,
• producers can access 25% of their Agri-Stability payment if their fiscal year end is after July 31, and
• the final balance will be issued with the final claim.
©
The ministers noted consideration will be given to adjusting payment rates in the fall depending on a producer's need for further advances.
©
The AgriStability program is designed to help farmers deal with income reductions by providing assistance when their margins fall below average. The federal government pays 60% of the cost of the program and the provincial government pays 40%.
Related website
• Government of Manitoba