Finalists for Pfizer pig trainee of year awards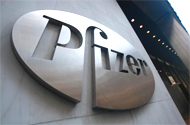 Three of the pig industry's brightest young workers from Berkshire, Devon and Norfolk have been chosen as finalists competing for the 2010 Pfizer Pig Trainee of the Year Award.
Now in its fourth year, the award recognises the importance of training in helping pig producers meet increasingly demanding market standards as well as in developing individual careers.©It is sponsored by Pfizer Animal Health in conjunction with the magazine Pig World.©
©
The award, including a training grant paid to the winner's employer and a cash prize together worth £2500, will be presented at a House of Commons ceremony on November 1 for both the pig and poultry sectors.©
©
The finalists were chosen by a judging panel comprising Richard Longthorp, pig industry training supremo, Gerry Brent, industry consultant, and Dr Dan Tucker, senior lecturer at the University of Cambridge school of veterinary medicine.©The finalists are:
©
Kate Munro-Ashman studied at Sparsholt College in Hampshire and Suffolk College before starting with G Ashman's New Barn Farm, Bucklebury, Reading, in July 2008.©She now manages a 900-sow outdoor unit producing weaners for MJ & JA Easey. ©She has continued training in practical and management skills through BPEX and Cedar Associates, and would like to progress her accounting knowledge and run training courses for her team.
©
Peter Hunt also works with an outdoor pig herd, joining LB & HE Bowker at Cotley Farm, Whimple, Exeter, in March 2009.©He recently gained a national proficiency level 2 certificate of competence through BPEX training.©He would like to visit Denmark to study their production methods, particularly comparing their indoor welfare-friendly systems with UK outdoor herds and produce a video diary on the topic.
©
Helen Hooks
, who has been in the pig industry for 12 years and was a runner-up for the 2008 award, manages a 540-sow indoor unit producing weaners for East Anglian Pig Company at Saham Toney, near Thetford.©She is furthering her career through the BPEX professional manager's development scheme, and using her skills to train members of her team.
©© She would like to continue improving her management and computer skills, and visit units in other countries.©
©