FARM VISIT: Rassiche Farm, Cremona, Italy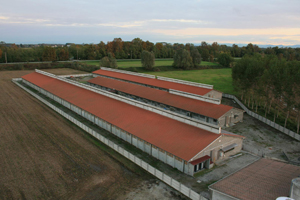 The Italian Chiozzi brothers' farm near Cremona, is fully closed, has 240 sows and has a strong focus on biosecurity. The majority of pigs are slaughtered at 170 kg after which their legs are destined for Parma ham production. About 10% can live up to 220 kg.
A feature of this farm visit will appear in the print version of Pig Progress Volume 30, Issue 09.