Fancom: Launching new liquid feed computer for pigs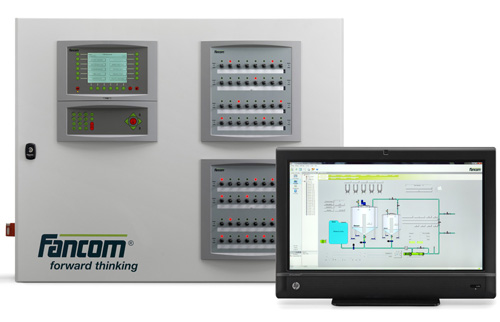 During the Landbouwvakdagen from 12 to 14 October in Den Bosch, Fancom will launch the new F78 liquid feed computer. The F78 is a sublime mix of ease, reliability and flexibility – and pig producers can use it to perfectly control the complete feeding process from silo to trough.
The F78 controls the entire process of the FullFix and SmartFix liquid feed systems, from dosing in the ingredients and mixing right up to dosing out the feed according to the pre-set feed curve in the right portions with the right composition at the right feed places. The F78 also registers all the consumption figures per ingredient and per blend.
With the new F78 it is user friendly PC operation via FarmManager. The user can follow, manage and analyse the entire feeding process on the PC on the clear user screens. The result – time savings and a lighter work load.
The link to FarmManager makes the F78 a component of the integrated Fancom automated solutions for pig houses. Together with the climate computer and the animal weighing system the company offers pig farmers complete control over the processes in the house and the operational processes. The various systems are designed to perfectly integrate mutually and enhance the working of each individual element.