Expeller soymeal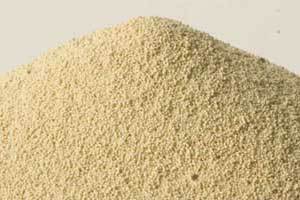 A product, of usually small-scale production, expeller soybean meal is an interesting ingredient that is offered at a competitive price. Produced by expulsion of oil, rather than solvent extraction, expeller soybean meal contains a high(er) level of oil (up to 10% depending on extraction efficiency) and consequently higher energy value compared to traditional soybean meal.
I have used repeatedly expeller meal with great success even in high quality piglet diets, as a replacement of extruded full-fat soybeans and other protein sources. However, such expeller meal has always been of the highest quality, as determined by a low trypsininhibitor- activity index.
Nevertheless, I have also come across products of low quality, usually undercooked, that failed to replace even average quality soybean meal! The usual complain here is that expeller meal can be inferior to a mix of traditional soybean meal plus soy oil. Part of the problem could also be the assignment of inaccurate energy (metabolizable or net) and/or (digestible) amino acids.
What are your opinion, experiences, and thoughts on this ingredient?