Ex-premier helps Canadian meat processor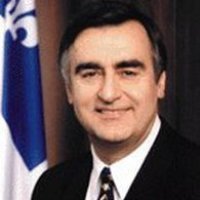 Former Quebec premier Lucien Bouchard will assist Canadian meat processor Olymel restructuring the pork sector in the province.
The producer warns that growing losses threaten the jobs of about 4,000 people.
Bouchard, premier from 1995 to 2001 and nowadays working at a law firm, has to carry out negotiations with the company, its unions, other producers and stakeholders in the industry "with an objective of finding lasting solutions to the grave problems facing the company."
Shipments
Olymel accounts for 60% of Quebec pork production and employs 11,000 people at plants in Quebec, Ontario and Alberta. The company ships about half its production to the US, Japan and Australia.
However, the company has been hit hard by the rising Canadian dollar. Besides that, volatile pig deliveries and high payroll costs are making life difficult for Olymel. In addition, the company has been struck by a ban on new pork production imposed in 2002; besides, it is struggling with the consequences of an
PMWS
outbreak.
Improve positions
"My task is to bring about, as soon as possible, the conditions that will not only enable Olymel to continue its activities in the Quebec fresh-pork sector but will also help to improve the position of the province's whole pork industry in relation to what is happening elsewhere in North America," Bouchard said.
This year, Olymel slaughters, processes and sells pork and poultry products and is expected to generate about US $2.2 billion in sales.
Related website: