EuroTier – fewer antibiotics, more welfare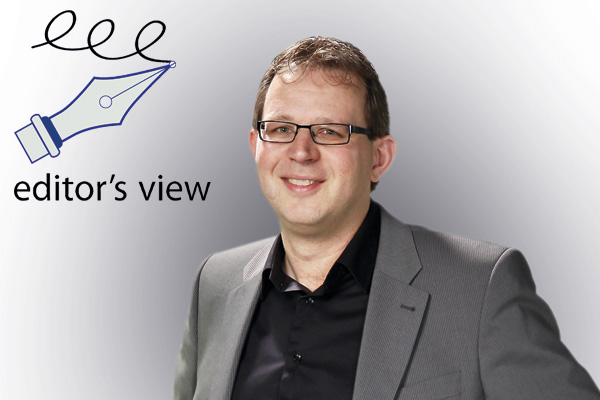 Fewer antibiotics and more animal welfare. These themes I think will be key at the upcoming EuroTier show in Hanover, Germany, 11-14 November.
Very recently, I was invited to come to Germany and have a sneak preview of all the innovations that will be on show in November. Usually this is very well worth the effort, as the animal husbandry event is the world's largest. For that reason, many companies choose EuroTier to be the platform for their latest innovations.

Fewer antibiotics
Following the Danish and the Dutch example, Germany recently decided to introduce stricter legislation on the usage of antibiotics in animal nutrition. As from April 1, 2014, producers are actively encouraged to benchmark the usage of therapeutic antibiotics on farm – and are being warned when their usage is above average.
It's not surprising that more than ever German companies have started to focus on alternative nutritional solutions supporting animal health. A good example in this respect is German animal nutrition company Miavit, which even launched two health boosting supplements. Its MiaKick is a supplementary booster for neonatal piglets, to be administered straight after birth to help the piglets get to the colostrum quciker. In addition, MiaPhenol is a new defined mixture of water and fat-soluble natural antioxidants.

Higher feed costs
A more general and longer-term topic is that of permanently high feed costs – and how to lower these.
Amongst others, livestock equipment manufacturer Big Dutchman was inspired from a solution found in other parts of the food industry. Introducing a system with Pulsed Electric Field (PEF) technology, the company adds this to a liquid feed mixing system to make the entire corn plant available for pigs – and thus not be dependent on only the cob.

Loose housing during lactation
A welfare trend that could be seen at EuroTier 2012, loose housing during lactation, will still be a focus. Main questions here revolve around the question of how to ensure a low preweaning piglet mortality, easy access for producers and make the solution economically viable.

It's mainly the search that continues and many equipment companies present a range of solutions – from fixed, semi-fixed to entire liberty. Danish company Egebjerg in this respect is introducing its 'Welsafe' variety – a farrowing crate which can open, but doesn't take up much more space than usual, due to a slightly smaller design of the stainless steel construction.
From the Netherlands, another addition is being added to the higher welfare ProDromi concept, by Vereijken Hooijer. The key thought is that sows and piglets can be naturally separated if for piglets an own, climatised zone is created. This is done by the Nanny, a piglet nest with a roof, offering contact for the sow whenever needed – and a safe place for piglets when desired.

Distraction material
New pig toys are usually great exhibits to draw attention to a booth and this year is extra exciting as there are ongoing discussions about the introduction of a German-wide voluntary, classified animal welfare scheme, 'Initiative Tierwohl'. In addition, the attention paid to the matter on how to solve tail biting is growing in Germany just like in the rest of Europe.
No surprise then that German livestock equipment company Weda is launching its PlayLine, a carrousel changing toys every couple of hours. Also from Germany is Meier-Brakenberg's Porky's Fun Box, a hanging straw box delivering only a few bits of straw at a time.

If you want to see just all trends unified into one toy, better head for the booth of the Netherlands-based Impex. There PorkyPlay will be shown, a toy made from biodegradable material – and it comes with antibacterial functions as well.