European PCV2 scientists honoured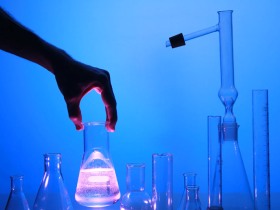 Dr Lars Erik Larsen from the Danish National Veterinary Institute in Copenhagen, Dr Nicolas Rose from the French Agency For Food Safety in Ploufragan and Dr Gerard Wellenberg from the Dutch Animal Health Service in Deventer are the winners of this year's European Porcine-Circovirus Research Award.
The PCV2 Research Award is sponsored by Boehringer Ingelheim Animal Health. Three prizes of €25,000 each are granted to European researchers who convince the independent jury with their outline of innovative research approaches in the field of swine immunology to explore Porcine Circovirus Disease (PCVD).©©
The awards were recently presented to the award winners by Prof. Maurice Pensaert, former head of the Laboratory of Virology of the Ghent University and Dr. Gerald Behrens from Boehringer Ingelheim Animal Health during a ceremony at the global headquarters of Boehringer Ingelheim in Ingelheim, Germany.
The awarded research projects in the area of applied immunological PCV2 research have been selected from 12 applications:
© •© PCV2 and Lawsonia: Interaction and diagnosis (Dr. Lars Erik Larsen, National Veterinary Institute, Copenhagen, Denmark). The project investigates the interaction between Lawsonia intracellularis and PCV2 and its possible implications for diagnostics. This topic is of high practical relevance for veterinary practitioners seeking for optimal intervention strategies to fight both PCVD2 and Ileitis.©©
•© Quantitative evaluation of PCV-2 transmission: comparison between vaccinated and non-vaccinated pigs (Dr. Nicolas Rose, French Agency For Food Safety (AFSSA-LERAPP) Ploufragan, France). Nicolas Rose is investigating the PCV2 infection dynamics in vaccinated compared to non-vaccinated pigs. This is thought to generate reliable parameters for infection models able to predict the effects of intervention strategies in various pig populations and environmental conditions.
•© A case-control study on the serverity of porcine circovirus type 2 (PCV2) infections in pigs with and without clinical signs of diarrhea (enteritis) Dr. Gerard Wellenberg (Animal Health Service, Deventer, The Netherlands). The planned case-control study focuses on the detection and quantification of PCV2-DNA in faeces and serum from pigs with and without clinical signs of diarrhoea. The results are expected to provide insight into the possible role of PCV2-infection in porcine diarrhoea.
The European Porcine Circovirus (PCV2) Research Award is an annual award that recognises research proposals in the area of applied immunological PCV2 research. With the award Boehringer Ingelheim Animal Health aims to promote further scientific progress to better understand and ultimately control this devastating swine disease.
Applications for the next European PCV2 Research award can be submitted by September 15, 2009. For more details please contact Maurice.pensaert@ugent.be or Petra.Maass@boehringer-ingelheim.com.
Related website
• Boehringer-Ingelheim