EU supports Irish pork producers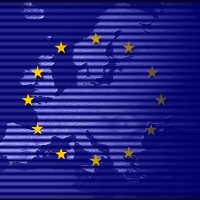 The European Union on Thursday approved a proposal to provide emergency support to Irish pork farmers as their market reels from setbacks caused by contaminated feed.
As many as 100,000 pigs may be destroyed due to high dioxin levels found in feed. Ireland's Environmental Protection Agency has found a possible link to the contaminated feed which saw dioxin levels at 200 times the approved levels in pork meat. Though some cattle were fed the same contaminated feed, their dioxin levels were not high enough to cause a recall.
According to local press reports, the type of industrial oil used in a burner to heat food products being recycled as animal feed has been deemed inappropriate. The facility under investigation did not have the permit from the EPA to use the type of oil, despite its inappropriate use for animal feed production.
Pork demand plummenting
Due to the animal health scare, seen as the largest in Ireland since the BSE crisis, local demand for pork meat has plummeted in response to the mandatory recall of all pork purchased since Sept. 1. As a result, the Irish government sought and was granted support from the European Commission on Thursday.
Up to 30,000 metric tonnes of pork meat reared in Ireland on farms unaffected by contaminated feed can be stored for six months at the expense of the European Commission. The scheme will come into force in the coming days where the specific levels of aid will be detailed for specific cuts of meat.
"This is a piece of practical action to help support the Irish pork sector at this difficult time," Mariann Fischer Boel, Commissioner for Agriculture and Rural Development, said in a statement. "Private Storage Aid allows producers to put their products in storage at the expense of the EU budget. Doing so helps to prop up the market. The meat can then be sold out of storage at a later date, when the market has recovered."
Related Website
•European Union
•Environmental Protection Agency