End to Russian import threats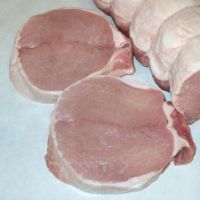 Russia has lifted its threats of closing its borders for all EU meat. The European Commission and Russia signed a contract to seal this agreement.
Russia threatened to close its borders as a consequence of both Bulgaria and Romania entering the European Union. The Russians feared that through the EU infected meat would enter the country.
The deal guarantees that both Romania and Bulgaria will apply EU laws.
Poland
Talks in Berlin also focused on the issue of Russia blocking any Polish meat imports.
Although EU commissioner Markos Kyprianou had hoped to see the year-long ban of Polish meat lifted.
However, the Russian agriculture minister Alexei Gordeyev could only say Russia needed time to examine documents and might send experts to assess the situation in Poland.
Polish meat processing companies have not been able to export meat to Russia in the last year – first the country's companies would not meet Russian requirements, later Moscow claimed transports through Poland were not meeting the standards.
Block
The conflict led to Poland blocking a new EU treaty with Russia – important for the Union as it would continue to guarantee oil and gas from Russia.
Russia said trade restrictions will continue to be implemented should quality requirements not be met. For that reason controls in the border regions will be increased.
Related news item:
• EU and Russia meat talks continue (19 Jan 2007)
Related web site: