EFSA prepares for future challenges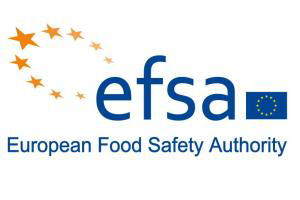 The European Food Safety Authority (EFSA) reached its tenth anniversary in 2012, a landmark year in which it delivered another significant work programme that built on the achievements of the previous decade.
EFSA's Annual Report highlights the progress made last year in key scientific areas such as risk-based approaches to meat inspection, chemical mixtures, and guidelines to assess risks related to animal welfare. The report also outlines progress made in relations with stakeholders, cooperation with partners, and in reinforcing the measures the Authority has in place to ensure the independence of its scientific work.

Catherine Geslain-Lanéelle, EFSA's Executive Director, said: "The past year again illustrated the scale and variety of scientific advice that EFSA is called upon to deliver. We are proud of our achievement over the first 10 years – helping to significantly reduce the number of human Salmonella cases in the EU, assessing more than 3,000 health claims, and re-evaluating the safety of food colours, to name just a few – but conscious that even bigger challenges lie ahead. We must continue to strengthen dialogue with risk managers and build the EU's risk assessment community, to maintain standards in times of economic austerity, and to deepen public confidence in the food chain. Maintaining the quality of our communication activities will remain central to all these tasks.

"I would like to thank all those who contributed to EFSA's work in 2012 – scientific experts, partner EU institutions, Member State bodies, stakeholders, scientific organisations and networks, and EFSA staff – without whose support we could not have delivered our ambitious work programme."

Other highlights of the scientific work programme in 2012 included work on the re-evaluations of the sweetener aspartame and the food contact material bisphenol A; risk assessments of three neonicotinoid pesticides that some studies have linked to a decline in bee numbers; and a number of multidisciplinary projects looking at emerging issues such as low-dose effects and endocrine active substances. In addition, EFSA's data collection and monitoring work in key areas such as foodborne diseases and pesticide residues in food made an important contribution to the protection of public health.

As well as these scheduled tasks, EFSA responded to requests from the European Commission to provide urgent input on the Schmallenberg virus and Salmonella Stanley and to assess a long-term feeding study of GM maize NK603 and glyphosate.

The Authority's scientific programme took place in the context of the Science Strategy 2012-2016, which was published in 2012. This ambitious strategy lays out how EFSA, together with risk assessment partners in Member States, will ensure that the Authority can continue to support the European food safety system in the coming years.