DSM showcases latest innovations at Eurotier 2014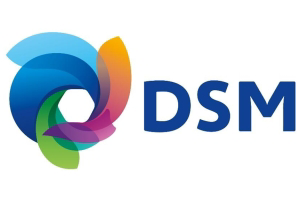 DSM supplier of active nutritional ingredients, will showcase its latest innovations at Eurotier 2014. Experts will be on hand to discuss the latest insights. Visitors will also be able to test a newly launched app, designed to help improve the profitability of breeders.
DSM's phytase product RONOZYME® HiPhos will be showcased as well as the MaxiChickTM Breeder Calculator App, which enables the it enables the quick calculation of the potential impact of any possible change in husbandry practice or diet on the profitability of the flock and can also be used to support decision-making processes, feed additive evaluation and training and teaching.
Visitors to the stand will also be able to discuss how to meet higher standards and legal requirements for animal feed production with DSM's experts.
On Wednesday 12 November, DSM will be presenting enzyme workshops at 11:00, 13:00, and 15:00 on:
Demonstration of NSP degradation in protein sources by RONOZYME VP & RONOZYME WX
Extra Phosphoric Effect of RONOZYME HiPhos
RONOZYME ProAct protease in 3D views
Come and join DSM for Happy Hour on Wednesday 12 November at 18:00.
On Thursday 13 November there will be:
10:30 Eggciting breggfast with the MaxiChick App award
3:00 & 15:00 New horizons in animal nutrition: from vitamins & carotenoids to product form
Visit DSM in Hall 14, stand H20