DEGARO FARM: Romania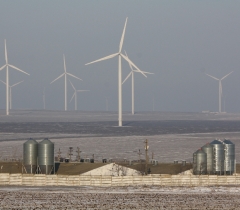 Running a promising and profitable pig farm in Romania can feel like pioneering. But, Danish pig investment company DCH International has done just that, responsible for three farms, with a total of 7,500 sows. Pig Progress took a look at DCH's latest project, Degaro.
Read more about this farm visit in the near future in Pig Progress magazine.