Danish pavilion at Animal Farming 2012: Ukraine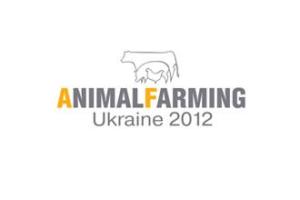 The Danish Agriculture and Food Council in cooperation with the Trade Council and the Royal Danish Embassy in Kiev, have created the Danish national pavilion at Animal Farming 2012 in Kiev, Ukraine.
The companies present at the pavilion in Kiev will be:
Pork-ex
S.A. Christensen.
Jyden Bur
In-flux
Sustain Agri
Andritz Feed & Biofuel
DLF-Trifolium
Animal Farming Ukraine 2012 will present the entire range of products in the field of animal farming and directly related businesses.
Animal Farming Ukraine is the first exhibition in Ukraine dedicated exclusively to animal farming. In Ukraine, until today, the animal farming topic has been incorporated within broader agricultural exhibitions. Animal Farming Ukraine, however, is the one and only dedicated platform to start or expand your animal farming business in Ukraine.
More information be found at Animal Farming Ukraine