Dangerous parasite in French pigs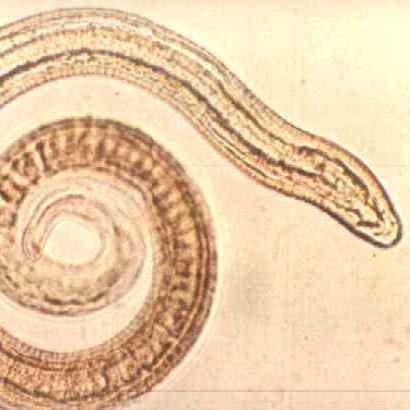 French inspectors have found larvae of the Trichinella spiralis nematode in slaughter pigs. The worm does not do any harm to pigs, but can lead to health risks for humans.
The parasite's larvae were found in a shipment of 400 pigs during a routine control in the very west of France.
The animals, being slaughtered at January 8th, were produced at five free range sites in that region. According to the French agricultural ministry it is the first time the disease was discovered in pigs being able to roam.
Retail

Authorities say the pigmeat has been released into retail as from January 9th. The authorities have retrieved a part of the meat in the abattoir and will try to recall the rest from retailers and consumers.
In all meat retail shops in the surroundings, warning posters are showing. The ministry of health is warning members of the public to boil or fry pork very well in order to reduce the risk of an infection.
The contaminated pigmeat could lead to serious health risks if the pork has not been heated sufficiently.
Related websites:
• French ministry of agriculture and fishery (in French)
• French ministry of health (in French)
• Trichinosis

For the latest pig news, subscribe here