Company update: New Nutriad CEO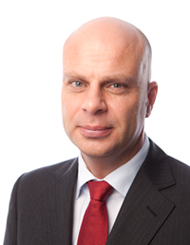 Erik Visser is the new CEO of Nutriad, a global enterprise in the development, production and marketing of animal feed additives.
"Our revised product range fits perfectly with the current developments in the market allowing the most efficient possible production of meat, fish, eggs and dairy products with a natural and safe animal feed."
According to Visser (pictured), Nutriad is able to make a contribution in the improvement of the natural health and well-being of livestock whilst ensuring optimum production performance. The company provides solutions that answer the demands to further reduce antibiotic use in the food chain.