Company update: Cargill Q4 and 2012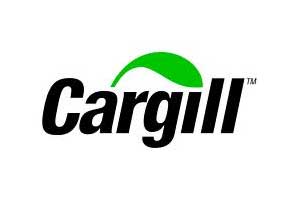 Cargill reported $1.17 billion in earnings from continuing operations in the 2012 fiscal year ended May 31, 2012, a 56% decrease from a record $2.69 billion in the prior year.
Fourth-quarter earnings were $73 million, down 82% from $404 million in the same period a year ago.
Consolidated revenues in fiscal 2012 were $133.9 billion, up 12% from $119.5 billion in the prior year.
Fourth-quarter revenues were $34 billion, a 2% decrease from a year ago. Cash flow from operations for the full fiscal year was $3.51 billion, compared with last year's $4.55 billion.
"Cargill's earnings performance was not up to our expectations, though with notable exceptions," said Greg Page, Cargill chairman and chief executive officer.
"Our 26-unit food ingredients group delivered a third consecutive year of record earnings. One-third of our businesses exceeded last year's results, and nine achieved record profits.
"We invested more than $4 billion globally in acquisitions, new and expanded facilities, and capital improvements that support both our customers' and our company's growth."
Oilseeds and beef down
Page said two factors accounted for much of the change in company results. "Cargill's global market analysis of supply and demand, and our trading expertise are long-standing strengths. Even so, we did not trade as well in this year's markets, which were driven as much by the economic and political environment as by the fundamentals.
"Cyclical trends in the global soybean processing and North American beef industries also were in play, decreasing margins in parts of Cargill's oilseed processing and beef processing operations."
Earnings among the global group of animal protein businesses were well below last year's record level due to the cyclical downturn in North American beef. The US-based meat units were short of last year's results, though several units were improved in the fourth quarter. Results in Central America were up strongly for the year.
During the year, Cargill began realigning the company's cost structure and simplifying its work processes. Expenses were cut by more than $400 million. Resources were focused on the activities that added the most value for customers.
The largest share of Cargill's capital expenditures, about $2 billion, was directed to the acquisition of Provimi. The integration of this leading animal nutrition company into Cargill's animal nutrition operations is proceeding smoothly, with the new business comprised of more than 16,000 people and 250 facilities in 38 countries and serving customers in 100 countries.
Among the five business segments, Cargill's food ingredients and applications segment was the largest contributor to company results in both the fourth quarter and full year.
The segment is comprised of two groups of businesses: food ingredients and animal protein. Fourth-quarter food ingredients earnings were somewhat lower than last year's level, but the group posted record earnings for the full year, with performance particularly strong in sweeteners, starches, specialty oils and cocoa worldwide, and in staple foods in several emerging markets.
Segment results in origination and processing were down significantly from last year's exceptional performance, due in part to losses in cotton and sugar. The segment also had lower earnings among the grain and oilseed processing businesses, though with positive exceptions in the Americas.
The agriculture services segment posted improved results in the fourth quarter, boosted by the growth in Cargill's global animal nutrition business. North American farm services were on par with the prior year's fourth quarter. For the full year, the segment was down moderately from fiscal 2011.
Risk management and financial segment results were mixed. The financial services and energy businesses outperformed the prior year on a combined basis, but the asset management subsidiaries lagged fiscal 2011's performance. As a whole, the segment was well below the prior year.
Although improved in the fourth quarter, full-year results in Cargill's industrial segment were held below the year-ago level by the mild North American winter, which negatively impacted demand for deicing salt products.
In looking ahead, Page said, "We are confident about Cargill's ability to grow profitably, to help our customers to do the same, and to help build a more food-secure world."