The performance bonus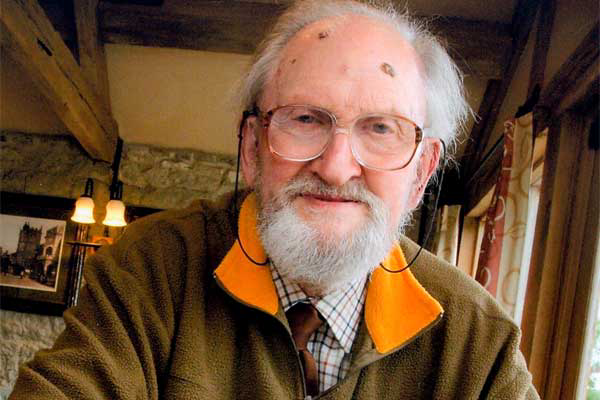 John Gadd: "Many bonus schemes I've seen were well-meaning but tended to be either too optimistic or disruptive."
The pig textbooks barely mention this at all. A well-constructed incentive bonus based on achieving a performance target is an excellent farm strategy, but a badly thought-out one can be very damaging. Since I set up my own pig management consultancy many years ago I have had dozens of clients' bonus schemes to consider. I have learned a lot from mistakes made and now have some advice to give which in nearly every subsequent case has worked out as many as nine out of ten visits.
Should I pay an incentive bonus at all?
A question often asked; any hesitation being due to rumours of unhappy workforces and worries about the amount of administration needed. Yes, you should be thinking about forming one as this could help recruit and retain the more intelligent stockpersons i.e. 'pig technicians. In this modern age the agricultural employment area is lagging behind industry and (local) commerce. We need to compete with them to obtain the quality workforce that progress in our increasingly technological and vibrant pigmeat production industry demands.
Ten basic rules:
The Team, not the individual should reach the targeted levels.
From which the individuals in the team get a proportionate share.
Which has been agreed beforehand.
A bonus must never compensate for a less than reasonable salary or wage.
A workable bonus scheme entirely depends on records. Let me deal with this later as it is so important.
These must be administered by an independent and trusted farm recorder. If the stockpeople mistrust the records, especially if they happen to be unpalatable, the bonus scheme collapses into ill-feeling, acrimony and becomes counterproductive. Thus the farmer must bite the bullet of cost and employ such a person for a morning or afternoon a week to supervise just those records which affect the bonus. Experience in NW Europe through 2011-2012 suggests that this only increases the admin cost by 0.5% However if the recorder compiles the total farm records, then one day a week seems sufficient with costs adding 1.3% to the COP (Cost of Production).
Setting bonus targets. These must be based on physical achievements, not on profit. Nevertheless the size of the bonus can be based on what improvements in retained margin can be predicted from achievement over target. It is advisable to link bonuses to areas which are more easily measured, such as farrowing rate, numbers born alive, waste reduction daily gain, etc. This is where a second pair of eyes is so valuable with an independent adviser highlighting which areas are likely to be costing the farm the most.
Communication and explanation. A bonus meeting, initial or follow-up, must be held with all workers present to explain what is proposed. Remember always ask for suggestions as this gives the impression in the end that it is their bonus scheme as well as the management's.
Following on from this, it is vital to have a monthly'where have we got to' meeting', mainly to discuss progress on general farm matters, but with a session included on any bonus queries or complaints. You will remember from my article on job satisfaction how disturbed I was when my recent questioning of pig producers revealed that few pig units large and small take the time to have this type of meeting. The manufacturing industries have done this as routine for many years and I get embarrassed when the Germans and the Japanese, who make things, shake their heads in wonderment when I say it seems to be rare in pig production!
Finally show you care that they do achieve their bonus target, so provide a set of fact sheets to provide them with an aide-memoire to remind them of the crucial stepping stones they need to consult so as to attain their particular bonus. I have always done this as an 'extra' once I have left the farm when advising clients on a bonus scheme and know what the targets are.
Several different types of incentive bonuses
No space here left to describe the 'one-off incentive', the 'sliding-scale bonus' or the 'cliff and plateau' idea. They all have disadvantages somewhere or other, which is why I am not going to promote them in print – except on individual farms where they could work if the circumstances are right.
Follow the ten points above and you won't go far wrong.
[Source: Pig Progress magazine no. 10 – 2014]