CLASSENS FARM: The Netherlands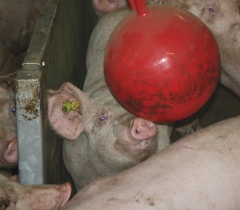 Technically it is possible, so why not just follow and monitor finisher pigs individually? Toon Classens, from Veulen, the Netherlands, was probably one of the first worldwide to install a management system in which every finisher is recognised, traced, monitored and managed individually. Pig Progress had a look as well.
Read more on this farm visit in Pig Progress 27.10.