Chinese pig industry to gather at Cahe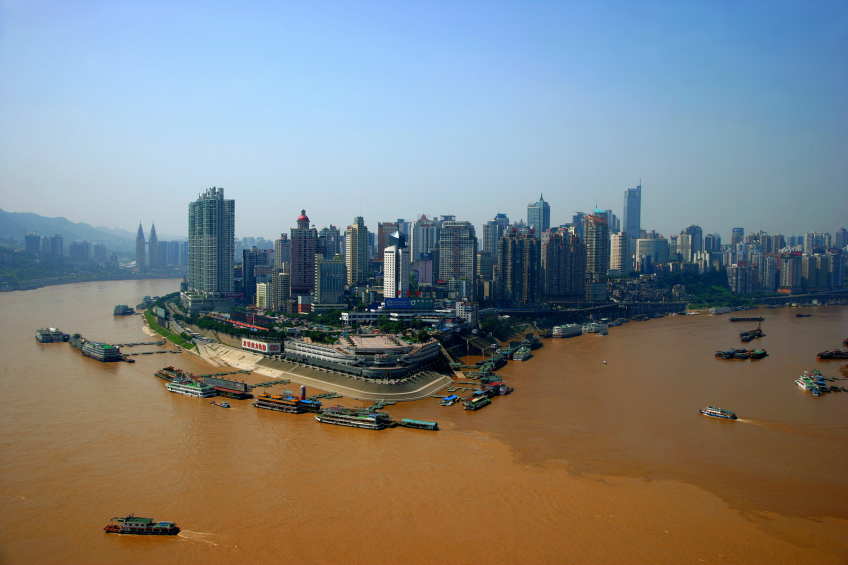 China's pig industry is a world of its own – with its own opportunities and challenges, both of dimensions unknown anywhere else in the world. The Chinese pig industry will meet in May in Chongqing, at the 12th edition of the China Animal Husbandry Expo (CAHE).
World-famous magazineThe Economist devoted several pages to The Empire of the Pig in December 2014. In an informative article, the magazine dived into China's deep history with pig production and pork consumption – a tradition going back thousands of years – and how the Chinese pig industry has exploded when the Chinese government liberalised agriculture since the late 1970s.
It also pointed to the drawbacks of this development. Feeding half of the world's pigs requires half of the world's pig feed as well – hence the Chinese have started acquiring large stretches of land in other continents in order to be able to feed their pigs. In addition, the article touches on high disease pressure, over-usage of antibiotics and potentially resistance problems and porcine waste and greenhouse gas emissions.
A world of its own
In short, China's pig industry is a world of its own. Enormous opportunities and gigantic challenges lie ahead – it's a planet's issues happening all inside one country. Now how to smoothen this process, how to improve agriculture – exactly that question will be key at the annual China Animal Husbandry Expo (CAHE), which will be held for the 12th time this year, from 18-20 May in Chongqing, in the heart of China.
The mountainous area around Chongqing is known as an important area in China's pig industry. Like many places in China, pork is considered a delicacy here and can be found in many dishes including hot pot with pig kidney or brain and pork leg cooked with rock candy.
From city to city
CAHE travels from city to city – each year the event is organised in a different city to bring the latest to pork producers who might not be in a position to travel nationwide. In 2013 the event took place in Wuhan, more inland and last year's edition was in Qingdao, on the east coast. The 2014 edition attracted 152,000 visitors from throughout China, making it the second-largest agricultural event worldwide after EuroTier. At the time, 1,250 exhibitors from 36 countries made it to the show, which totalled 120,000 m2.
For 2015 even more visitors are expected. The exhibition doesn't just evolve around pigs – the show aims to cover anything that can be possibly related to animal production, theme-wise it stretches from feed production to meat processing and in terms of animal species, the interest ranges from as small as rabbits to as large as camels.
Foreign delegations
Special attention towards Chongqing's International Expo Center is justified because of the growing number of foreign delegations, offering solutions from markets elsewhere. Pavilions will be present from developed pig countries such as Denmark, France, the UK, Canada and Spain. Apart from hosting a pavilion, the Netherlands will also be present with its Orange Pig organisation – helping to bridge the gap between the huge Chinese market on one side and interested and technically advanced Dutch companies on the other.
This article was featured in Pig Progress magazine no. 3, 2015 – to read more published articles see Pig Progress digital