Chinese market opens to British pork, plants approved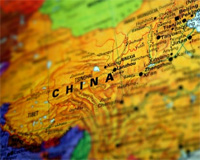 The Chinese market is finally opening to British pork after years of negotiations. Half a dozen UK plants have been approved following inspections and export health certificates have been agreed.
A formal announcement was made at a summit when the Chinese premier visited the UK.
BPEX has been working closely with Defra, the UKTI team at the British Embassy in Beijing and the China Britain Business Council to achieve accreditation.
BPEX Chairman Stewart Houston said: "This is wonderful news and something we have been working towards for several years.
"The process has been a long one but one of the milestones was the signing of the export health certificate agreement by Business Secretary Vince Cable and ministers from the Chinese quarantine inspectorate in November last year.
"Pork and pork product prices are currently at record levels in China. We have a fantastic opportunity to improve returns from selling all parts of the pig.
"This is much needed as pig prices in this country still lag behind the cost of production caused by continuing high feed costs and other rising input prices."
China is both the biggest producer and consumer of pig meat in the world, producing 46 million tonnes a year but consuming still more.
Some of the products which will be exported have little or no value in the UK – the so-called 5th quarter – but can command a good price in China.
Depending on how the trade develops, BPEX International manager Peter Hardwick reckons it could be worth as much as £40 million a year.
Negotiations to open the Chinese market began in 2004 but were interrupted by the outbreak of foot and mouth disease in 2007 which was a major setback as everything was put on hold.
Source: BPEX