Chinese company launches cactus hog feed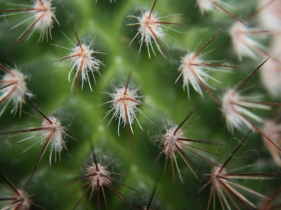 China Kangtai Cactus Biotech, a vertically integrated grower, developer, manufacturer and marketer of a variety of cactus-based products in China, will begin marketing cactus hog feed, following the successful launch of cactus cattle feed and fish feed.
China Kangtai CEO Jinjiang Wang said, "China is the world's largest hog producing country having slaughtered 625 million hogs in 2008, compared to approximately 100 million hogs in the US. China also has the world's largest consumer base for pork consumption. Over 65% of all meat consumed in China is pork. The cactus hog feed market shows huge growth potential. Hog producers are constantly seeking ways to improve the health and productivity of their livestock. Our cactus products are proven to enhance pork production."
Based on scientific studies of animal nutrition and immunology, cactus-derived hog feed provides nutrition, boosts immune systems and prevents sepsis and inflammatory illnesses. Studies have shown that Kangtai's cactus feed substantially increases productivity, quality and health of hog herds thereby improving the quality of pork.
China Kangtai was awarded patents from China's State Intellectual Property Office in 2008. The new patented hog feed is expected to increase 2009 sales by approximately $330,000.
Related website
• China Kangtai Cactus Biotech©