Chinese animal feed declared safe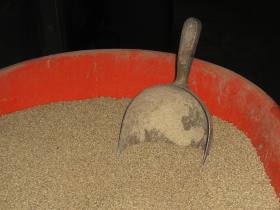 China's animal feed is on the whole safe, an agricultural official has declared, despite several instances of tainted pig feed.
Deputy agricultural minister Gao Hongbin has stressed that the public need not worry about clenbuterol hydrochloride, a fattening drug in pig feed that was banned after it was found to be hazardous to human health.
During 2008, the MOA inspected nearly 25,000 batches of animal feed samples, sending some 370,000 inspectors to 36,000 feed producers, 118,000 feed shops and 20,000 breeding houses. As a result, 256 firms operating illegally were closed. Some 6,900 tonnes of feed were also confiscated and destroyed, according to Gao.
A livestock market in Guangzhou city in the southern Guangdong province has, since March, barred all pigs from central Henan from entering its market, when 151 pigs transported from the region were suspected of being fed with tainted feed.