China's pork prices increasing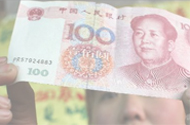 From July this year, pork prices were at an all-time low. Now in the second half of September, domestic pork prices are 12.60 RMB/kg – compared with the same period of last year, registering a rise of 3.6%.
Frbiz.com one of China's B2B search platforms, has reported the rise in pork prices. Affected by the pork price pull, chicken prices compared with June rose about 20%. Since August, the price has been hovering above 12 RMB. The rise in the price of pork and chicken has proven profitable for breeding and slaughtering listed companies.
Pork price rise may continue
Pork prices' rising trend may continue, especially when considering China's current supply situation. According to the ministry of agriculture's data, in August 2010 the pig in stock equaled 44 million heads – a year-on-year decrease of 3.57%. The brood sow stock equaled 4.5 million heads – a year-on-year reduction of 4.9%. Sow supplies are entering a tight situation. Due to the fourth quarter being the peak season for consumption of pork in China, in the fourth quarter, pork prices will surely register an upward trend.
Swine and piglet prices stable
Currently swine and piglet prices are stable, but the rise in pork prices is relatively higher. The price of pigs continues an expansion that will cause live-pig slaughtering and meat enterprises' profits to rebound substantially. Slaughtering enterprises showing profits of 10 RMB per head have improved to 50 RMB per head.
Due to China's tight supply of pork in the near future, and China's peak consumption season around the corner, pork prices will remain on a rising trend, creating a profitable environment for pig slaughtering and meat enterprises.