China to increase pig supply, curb inflation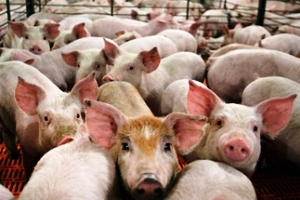 The Chinese government has said that there is a new support policy to boost the country's supply of live pigs. This comes in the midst of the country experiencing high inflation and high pork prices.
The announcement by the Chinese government of the new fiscal support policy is expected to bring down pork prices and curb soaring inflation.
In a meeting with Premier Wen Jiabao, the State Council – China's cabinet – said it would invest 2.5 billion yuan ($390 million) in large pig farms this year, according to a government statement.
Also, farmers will be able to receive a 100-yuan ($15) subsidy for each of the pigs they raise. And will be eligible for 800 yuan ($123) – a reimbursment for every pig they raise that dies from disease or other external factors, the statement further added.
"Recently, the price of pork has risen quite a lot, and this has impacted people's lives and led to (other) price hikes," the statement said.
"Stabilising prices remains the top priority for our macro-regulatory policies," Premier Wen Jiabao has said.