China opens its doors to German pork again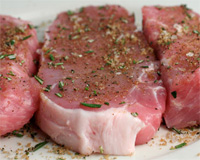 Following the dioxin scandal which took place in Germany earlier in the year, where animal feed was found to be contaminated with the poisonous chemical dioxin, China placed a ban on pork products and eggs from Germany.
However, it has been announced by China's Quarantine Bureau it will again permit pork and poultry products coming from Germany. Effective immediately.
China "allows the imports of edible pork products and egg products, which were produced after 14 March 2011 and met our laws and regulations, from Germany," the General Administration of Quality Supervision, Inspection and Quarantine stated.
The dioxin is believed to have stemmed from feed contaminated with industrial fats, it can cause cancer in humans.