China invests millions in pig breeding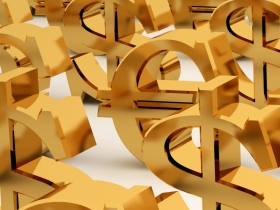 China has earmarked 3 billion yuan (€322 million) this year to support the large-scale breeding of pigs and cows in a bid to stabilise agricultural development and help raise farmers' incomes, the State Council has announced.
Stabilise pork prices
Zhang Xiaoshan, director of the rural development research institute of the Chinese Academy of Social Sciences, said the central government's announcement of the fresh investment will help stabilise pork prices, amid fears of the A(H1N1) flu.
Earlier this month, pork prices in three of the biggest markets in south China's Guangzhou dropped significantly.
Statistics released by the National Development and Reform Commission (NDRC) last week showed pork prices in major Chinese cities averaged 10.13 yuan (€1.1) per kg at the end of April, down 10.4% from the same period last year.
"Since the pork available in domestic markets mostly comes from large-scale breeding farms, its price would automatically stabilise once the government implements the subsidy and stimulus policies," Zhang said.
The central government promised to double the subsidy to 100 yuan for every fertile sow since July 2008.