China: Arrests made over lean meat pig additive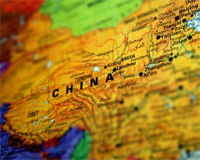 A new variety of the illegal pig feed additive, clenbuterol, has been found in China and police arrested seven people regarding the discovery. Also a professor has been detained.
Reports state that the arrests came about after police traced the origin of the illegal additive known as 'lean meat powder', which is used in pig feed in order to make pig meat more lean. This allows the meat getting to market sooner.
Some of the arrested are from a feed mix company, they have been charged with supplying the chemical, while a professor (currently detained) from Zhejiang University was discovered to have had 1.500kg of feed with Phenylethanolamine A, a new variety of clenbuterol. In addition, two feed dealers were found in possession of the additive.
Last year, the Ministry of Agriculture banned the use of Phenylethanolamine A in feed or animal drinking water.
This comes after a clenbuterol scandal which happened earlier this year in China. Clenbuterol in food can cause health issues, cancer and is poisonous to humans.
In court today, the arrested stated that there was no relevant case in which consumers were affected by the additive and there were no reports of illnesses regarding tainted meat.
Liu Xiang, Xi Zhongjie, Xiao Bing, Chen Yuwei and Liu Honglin, producers and dealers of clenbuterol, are being prosecuted for the crime of "endangering public security by using dangerous means."
Regarding the last clenbuterol scandal earlier this year, China's government attempted to take steps to restore consumer confidence in pork, both at home and abroad, following the discovery of clenbuterol-tainted pork.