Charoen Pokphand Foods to invest billions in hog production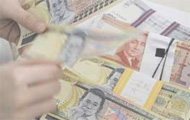 Charoen Pokphand Foods Public Company Limited (CPF) plans to invest over 1 billion pesos in a hog production facility in Concepcion, Tarlac, Philippines.
"CP Foods continues to raise the level of its investment commitment by expanding their operations in the country. The project will contribute substantially to the SME sector since their main market will be hog raisers in the country," stated Trade and Industry Secretary Jesli A. Lapus.
©
According to reports, the project will involve construction of:
A great grand parent stocks (GGPs) farm
A grand parent stocks (GP)
A farm for breeder finishing hogs
It has been stated that feed for the farms constructed will be agreed upon with a neighbouring feed mill which is situated close to the farm sites.
©
Reports state that Lapus further added the construction of these sites "shall boost the opportunities in the food sector particularly in the hog raising industry. A steady supply of hogs will ensure stable prices for the public as consumer confidence continues its upswing recovery."
©
The reported investment will relay employment of 80 personnel. Commercial operation is planned for January 2011.
©
Source: goodnewspilipinas.com