Cargill's new antibiotic-free pork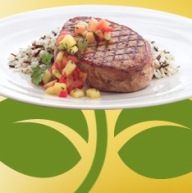 Cargill Meat Solutions recently announced the introduction of Good Nature pork.
Cargill, the Wichita, Kansas-based processor's new all-natural, antibiotic-free pork brand is available to both retail and foodservice operators.
Family farms, antibiotic-free
The new brand, Good Nature pork comes from hogs raised on family farms in the Midwest. According to Cargill, the animals selected for the programme are never administered antibiotics, growth stimulants or hormones.
Strict natural standards
The company also upholds strict natural standards, which state that: Good Nature pork is minimally processed and has no artificial ingredients. One of the company's processing innovations for the Good Nature pork brand is the use of air chilling.
The air chilling helps with ensuring the product's colour, tenderness and moisture levels, the firm says.
Related link: