Canadian pork producers to benefit from investment funds, eradicate PRRS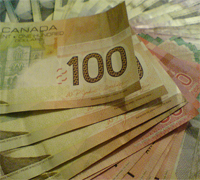 Canadian pork producers will benefit from an investment of $294,500 to initiate small-scale projects for controlling and eradicating viral disease in pork. Member of Parliament Dave Van Kesteren announced the investment at the Southwest Agricultural Conference on Wednesday.
"Pork producers here in southern Ontario and across Canada provide safe, top-quality pork products enjoyed by consumers at home and around the world," said MP Van Kesteren on behalf of Agriculture Minister Gerry Ritz. "This targeted investment will help the pork industry enhance its world-class biosecurity and disease control, bolstering its bottom line and our overall economy."
Pig disease
The investment of $294,500 under the Canadian Agricultural Adaptation Program (CAAP) will provide tools, coordination and funds to initiate small-scale projects for controlling and eradicating Porcine Reproductive and Respiratory Syndrome (PRRS). PRRS is a disease that causes reproductive failure in breeding stock and respiratory tract illness in young pigs. The disease costs the Canadian industry an estimated $130 million per year.
The collaborative two-year project will involve producers, veterinarians and industry and will pilot a strategy for advanced biosecurity and disease control. Over the long term, the project will improve strategies used by producers and service providers to reduce the transmission of PRRS. The project will be coordinated by the Ontario Pork Industry Council's Swine Health Advisory Board (OSHAB) and serve as a model for other provinces, with the results shared with industry and the Canadian Swine Health Board.
"This funding will allow the Advisory Board to provide ongoing leadership to develop PRRS area regional control and elimination projects here in Ontario. This approach is unique in that it allows for grassroots engagement by producers who are ready to implement change in areas throughout Ontario whether it is a control or elimination program," says Dr. Jane Carpenter, OSHAB's lead on this project.
CAAP is a five-year (2009-2014), $163-million initiative that aims to help the Canadian agricultural sector adapt and remain competitive. In Ontario, CAAP is delivered by the Agricultural Adaptation Council (AAC).
The Next Phase of Canada's Economic Action Plan, coupled with other Government of Canada programs and initiatives such as CAAP, continues to help farmers by focusing on creating jobs and strengthening the economy. Investments in new and emerging market opportunities will help build an even stronger agriculture industry and Canadian economy for the future.