Canadian pork industry on brink of collapse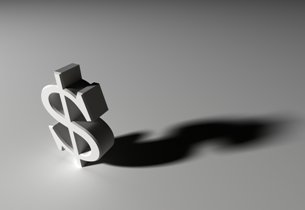 Canadian pork producers have said that their industry is on the brink of collapse and desperately needs at least $800 million from the federal government if hog farmers are going to survive, according to The Canadian Press.
Producers have been hit by high feed prices, a strong Canadian dollar and now swine flu – making it virtually impossible for some to stay afloat.
"Our industry is in an absolute critical state that is on the verge of collapse," Jurgen Preugschas, chairman of the Canadian Pork Council said. "The losses are just adding up and the sustainability of our industry as we know it is in major jeopardy."
Hogs losing money
Farmers have been losing money on their hogs for several years. Feed prices skyrocketed in 2007. Concurrently, the Canadian dollar soared, battering an industry that exports two out of every three pigs.
Then the United States brought in "country-of-origin labelling" legislation which dictates that certain agricultural commodities, including pork, must state where they came from. Some farmers blame the law for falling exports to the south.
Just when pork producers thought they were going to start posting profits again, they were hit with the new H1N1 virus known as swine flu, Preugschas said.
"Our prices have totally collapsed. Our producers are losing $40 to $50 a pig again," said Preugschas, who added some people can't afford to pay their feed bills.
Foreclosures
"If they get foreclosed upon, they not only lose their jobs. They lose their farms and they lose their homes." Pork producers need government help now, he added. The industry generates more than $7 billion for the Canadian economy and is responsible for 42,000 jobs on the export side alone.
It will take at least $800 million – about $30 per pig – to help hog farmers weather the storm in the short term, Preugschas suggested.
The Canadian Federation of Agriculture calls the pork crisis an "extraordinary situation" that needs immediate help from Ottawa.
Federation president Laurent Pellerin said hog farmers are used to fluctuating prices but he's never seen them stay this low for years at a time. If the federal government doesn't step in with some help, it "will be a disaster."
Related website
• Canadian Federation of Agriculture©
• Canadian Pork Council
• Canadian Business