Canadian govt. invests in hog health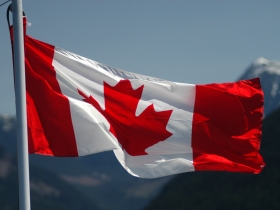 The Government of Canada is helping hog farmers by investing in an initiative to combat disease and provide stability for the sector.
Parliamentary Secretary for Agriculture Pierre Lemieux and MP Gary Schellenberger (Perth-Wellington) announced a federal investment in the hog industry to develop and implement biosecurity best management practices, research projects and long-term disease risk management solutions.
"Canada's hog industry has been severely affected by diseases, but I'm proud to say this Conservative Government has shown strong support for the sector in addressing this serious issue," said Lemieux, who made the announcement on behalf of Federal Agriculture Minister Gerry Ritz.
Healthier herds
"Over the next few years, hog farmers across Canada will benefit from healthier herds and a more competitive and profitable industry," said Schellenberger. "These are the types of smart investments our Government is making that will help the industry come out of these difficult economic times stronger than ever."
In order to assist the hog industry in addressing mid- to long-term aspects of disease risk management, phase two of this $76 million four-year initiative, that was announced in August 2007, will see nearly $40 million invested in the following activities:
• Creation of a national standard of biosecurity best management practices for the hog industry targeting the containment or eradication of Porcine Circovirus Associated Diseases (PCVAD);
• Research projects and coordination of the reporting of research related to PCVAD and other emerging diseases within the Canadian hog herd; and
• Establishment of long-term risk management solutions for the hog industry.
"I would like to thank Minister Gerry Ritz for his commitment to address swine health issues and working in partnership with our industry," said Canadian Swine Health Board Chair Florian Possberg. "The Canadian hog sector was dramatically impacted by Porcine Circovirus Associated Diseases; this initiative will serve to further improve the capability of the industry to react swiftly to emerging animal health challenges."
Phase two
Phase two follows a very successful phase one, which is nearing completion and included the creation of the Circovirus Inoculation Program (CIP). Through CIP, eligible producers received financial assistance towards the identification and mitigation of PCVAD to help off-set some of the costs of diagnostic fees and vaccines.
The federal government has worked closely with the hog industry through the Canadian Pork Council and the veterinary community to develop the program details for these initiatives.
"For our producers, there is the ever-present threat of foreign animal disease outbreak and present-day animal health challenges and today's announcement responds to the urgent need to make sure the right tools are available to keep diseases from affecting the Canadian swine population," said Jurgen Preugschas, Chair of the Canadian Pork Council.
Related website
• Canadian Pork Council
©