Canada: Report critical of hog recovery plan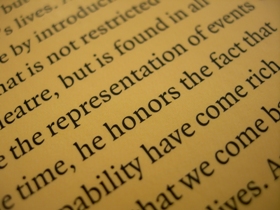 A special George Morris Centre report is critical of the federal government's assistance plan for the Canadian hog industry.
The report's authors argue that the assistance package, announced August 15th, does not account for policy failures that will only sow the seeds of future challenges and additional requests for support.
Policies for red meat are not well coordinated with those for biofuel or management of trade with the US. According to Al Mussell, Senior Research Associate and co-author of the report, "The pork segment in Canada is enduring an especially difficult period, mainly due to segmented Canadian policies that are at odds with one another and which fail to grasp the significance of hog production and pork processing in the broader Canadian economy."
The Canadian Pork Council has developed a strategy to assist the pork sector in recovering from the current situation and evolving in the future. This strategy involves payments for culling of sows, and loans to hog producers wishing to carry on, along with a renewed marketing plan for the future. "With the loan and restructuring support provided to the pork segment, government is now in a position to ensure the future recovery of the pork segment by addressing the negative impact of subsidised grainbased ethanol development," says Ted Bilyea, George Morris Centre Research Fellow and co-author of the report.
The report concludes that providing assistance to the pork segment while supporting ethanol production from grain is disingenuous to hog producers because of the feed grain price environment it creates in Canada. "The ultimate basis of our livestock feeding and red meat segments is competitively-priced feed grains," says Mussell. "Consistency demands that if we help the pork segment recover, we must halt expansion in subsidised grain-based ethanol production, which inflates the relative price of feed grains in Canada and makes livestock feeding uncompetitive here."
The report, "Opening the Throttle and Applying the Brakes: The Disconnected Policy to Support (Stifle) the Canadian Pork Sector", is available on the George Morris Centre website: www.georgemorris.org.