Canada: Recommendations to advance ag sector innovation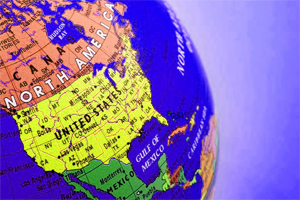 The Agri-Innovators Committee's final report was presented to federal, provincial and territorial (FPT) Agricultural Ministers during their annual meeting. The report outlines recommendations to help the sector realise its full growth potential by maximising its innovation capacity along the entire value chain.
The Committee looked at impediments to the advancement of innovation and recommends concerted action in four key areas: regulatory reform, investment climate, public-private collaboration and entrepreneurial culture. The report concludes that ongoing industry leadership is critical in driving innovation to enable sector success.

The Committee has achieved its mandate and the report recommendations have been discussed with industry through the Value Chain Round Table Committees to determine how best to move forward to advance innovation in the sector.

• The Agri-Innovators Committee was formed in September 2012 to provide expert advice to the Minister of Agriculture and Agri-Food on how to advance innovation in the sector for increased profitability and competitiveness.
• The Committee's work is in keeping with the Government's efforts to create jobs, growth and long-term prosperity for Canada.
• The Committee was established to complement Growing Forward 2 initiatives, a five-year, $3-billion investment by FPT governments focused on innovation, competitiveness and market development.

"I wish to thank the Agri-Innovators Committee members for their report on how action and investments can be directed to maximise the results and returns that are most relevant to producers and the entire value chain. The recommendations in the report provide guidance for ongoing industry leadership and will help inform how to create the right enabling environment for sector innovation and competitiveness to flourish," said Agriculture Minister Gerry Ritz.

To request an electronic copy of the report, contact the Agriculture and Agri-Food Canada (AAFC) Publications Service at info@agr.gc.ca.