Canada culls 500 quarantined pigs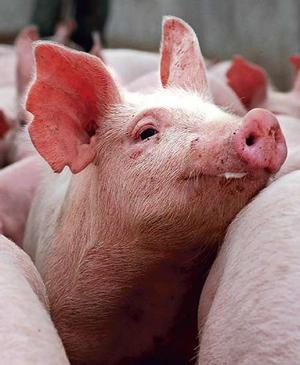 500 hogs quarantined on an Alberta farm after they were diagnosed with H1N1 have been culled because of overcrowding, according to Canadian officials.
Dr. Gerald Hauer, Alberta's chief provincial veterinarian, said the quarantine left the farm unable to ship hogs to market, resulting in an overpopulation of pigs.
"They were not culled for being sick. They were culled because of animal welfare concerns. Living conditions on the farm became unacceptable because of overcrowding. A farm of that size ships 100 out to market weekly so we had to get them out because several weeks of production remained on the farm," Hauer said.
The cull therfore included healthy animals, pigs that had recovered from the virus, as well as hogs with flu symptoms.
The culled pigs will not enter the food chain since they have been disposed of through rendering, which treats the culled carcass with heat, killing the virus in the process.
It is thought that the animals became infected with the virus through a Canadia farm worker who had recently visited Mexico. Hauer stated that the flu has not spread beyond the farm and that 1,700 pigs remain under quarantine.